Three Girls Missing for 10 Years were finally Found and Alive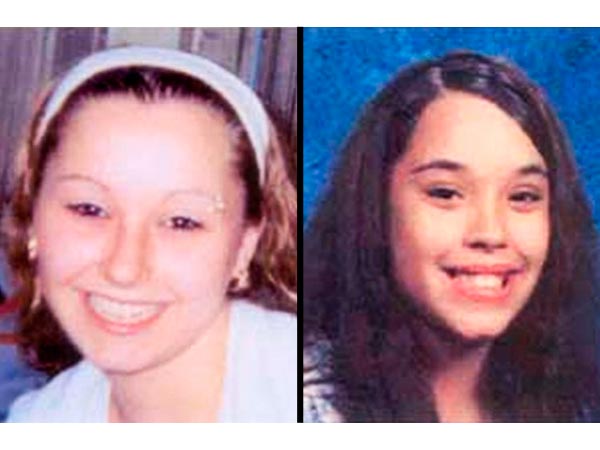 The woman's voice was frantic and breathless, and she was choking back tears. "Help me. I'm Amanda Berry," she told a 911 dispatcher. "I've been kidnapped and I've been missing for 10 years and I'm, I'm here, I'm free now."

Those words led police to a house near downtown Cleveland where Berry and two other women who vanished a decade ago were found Monday, elating family members and friends who had longed to see them again.

A 6-year-old also was found in the home. At a Tuesday morning press conference, authorities said that the child was Amanda Berry's.
This child must have had needs to go to the doctor at some point. How did the police or the authorities miss this opportunity to find these girls?


Neighbor Juan Perez told NBC's Today show that he hardly ever saw Castro at the house. He thought the home was vacant and that probably Castro had another property. He figured Castro would just come and check and see if everything is okay.
Another neighbor Ramsey said: he'd barbecued with the home's owner and never suspected anything was amiss. "There was nothing exciting about him – well, until today," he said.


The Rescue Begins
The women's escape and rescue began with a frenzied cry for help.
Hear the 911 call:
A neighbor, Charles Ramsey, told WEWS-TV he heard screaming Monday and saw Berry, whom he didn't recognize, at a door that would open only enough to fit a hand through. He said she was trying desperately to get outside and pleaded for help to reach police.
"I heard screaming," he said. "I'm eating my McDonald's. I come outside. I see this girl going nuts trying to get out of a house."
Neighbor Anna Tejeda was sitting on her porch with friends when they heard someone across the street kicking a door and yelling.
Tejeda, 50, said one of her friends went over and told Berry how to kick the screen out of the bottom of the door, which allowed her to get out.
Speaking Spanish, which was translated by one of her friends, Tejeda said Berry was nervous and crying. She was dressed in pajamas and old sandals.
At first Tejeda said she didn't want to believe who the young woman was. "You're not Amanda Berry," she insisted. "Amanda Berry is dead."
But when Berry told her she'd been kidnapped and held captive, Tejeda said she gave her the telephone to call police, who arrived within minutes and then took the other women from the house.
On a recorded 911 call Monday, Berry declared, "I'm Amanda Berry. I've been on the news for the last 10 years."
She said she had been taken by someone and begged for police officers to come to the home on Cleveland's west side before the man returned.
"I've been kidnapped, and I've been missing for 10 years," she told the dispatcher. "And I'm here. I'm free now."
Vanished Only a Few Miles Away
Berry disappeared at age 16 on April 21, 2003, when she called her sister to say she was getting a ride home from her job at a Burger King. About a year later, DeJesus vanished at age 14 on her way home from school. Police said Knight disappeared in 2002 and is 32 now.
Berry is now 27, according to the National Center for Missing & Exploited Children. Authorities didn't provide a current age DeJesus. They were found just a few miles from where they had vanished.
Police said one of the brothers who was arrested, a 52-year-old, lived at the home, and the others, ages 50 and 54, lived elsewhere.
Julio Castro, who runs a grocery store half a block from where the women were found, said the homeowner arrested is his nephew, Ariel Castro.
Berry also identified Ariel Castro by name in her 911 call.
Attempts to reach Ariel Castro in jail were unsuccessful Monday. Messages to the sheriff's office and a jail spokesman went unanswered, and there was no public phone listing for the home, which was being searched by dozens of police officers and sheriff's deputies.
The uncle said Ariel Castro had worked as a school bus driver. The Cleveland school district confirmed he was a former employee but wouldn't release details.